Today's quick tip is an easy one to learn about and forget about, but it's such an amazing tool, we felt we needed to highlight it.
When you filter any list in the Microsoft Dynamics NAV Role Tailored Client, you can save your filter settings for easy re-use. For our first example, we'll save a filter on the Customer to only show Customers who are not Blocked.
Set the Filter You Want
Open up the Customer list: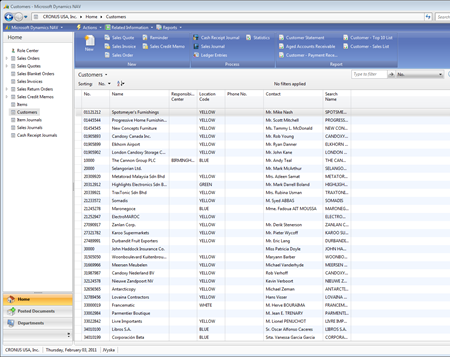 In the top left of the Customer List, under the blue Action Pane, you'll notice Customers has a little down-arrow:

That's because it's a button to reveal some great features: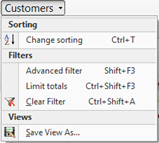 We're going to do an Advanced Filter first, to filter on a field we don't see (Blocked). The Advanced Filter toolbar will be added to your screen:

We'll need to click on No. and then under All Columns -> All, select Blocked. Set the filter to the blank setting:

Save the Filter View
Back under the Customers button, select Save View As… at the bottom: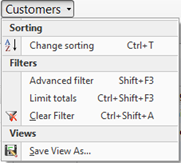 NAV will ask you what you'd like to call it and where it should be saved to: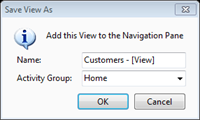 We'll name ours Active and leave the Activity Group alone.
In a future topic, we'll explore customizing the Navigation Pane. When you had custom groups to your Navigation Pane, you can save all these views to there instead.
NAV will need to restart the client and tell you so:

Click Yes. When the client restarts, neatly tucked under the Customers open in the Navigation Pane, you'll see your new Saved View: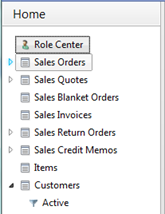 This can be pretty useful throughout the system. For another example, you could save a view that looks at the G/L based on Departmental Expenses, like so: