Here at Small Square Services, we spend a great deal of time talking about Microsoft Dynamics NAV 2009 Role Tailored Client. However, many NAV users are still using what is now called the Classic Client and may not know what this RTC product is all about. In this post, we're going to give a basic overview of the Role Tailored Client and the parts that it contains.
A Tale of Two Start Screens
Most of the visual elements of the Classic client have been the same for the past several years:
Toolbars
MenuSuite
Working Area
Status Bar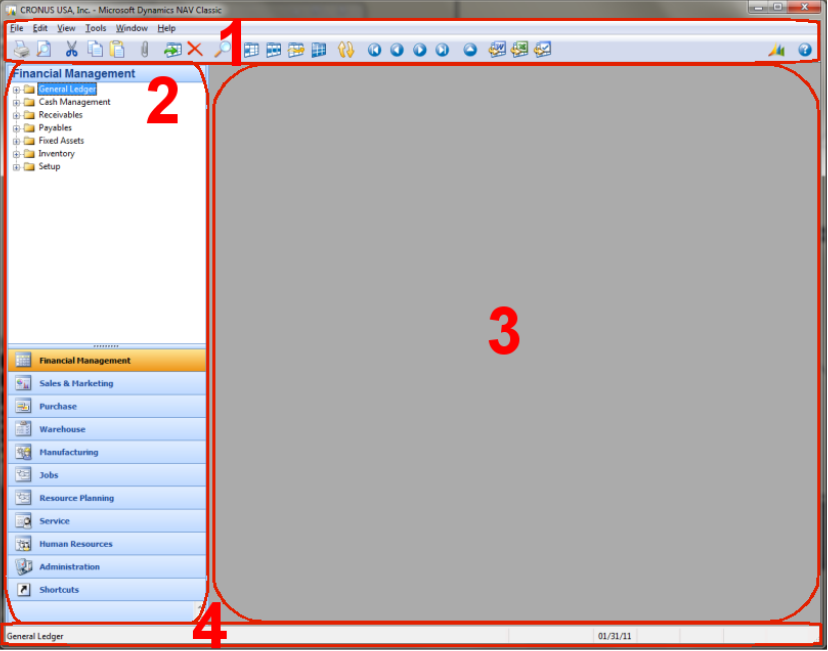 The Role Tailored Client, however, is an entirely new interface: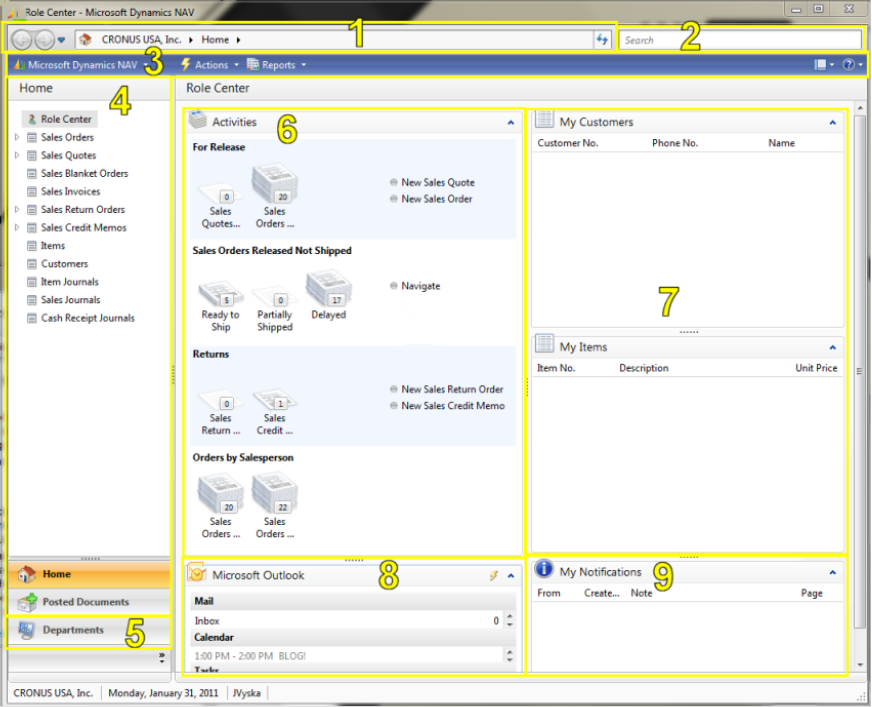 There's a lot to take in:
The History buttons and the Address Bar (also known as the Breadcrumb Bar).
The Search functionality (Searching for functionality, not data)
The Menu Bar, including the Microsoft Dynamics NAV menu, the Actions Menu, the Reports Menu, the Customize Button, and the Help button.
The Navigation Pane, which is now more along the lines of a catalog of lists (and Saved Filters).
The Departments section, which allows you to go beyond the readily accessible parts of the system to any you need to get to (security still applies)
The Activities panel for a given Role – more on this shortly.
The My Customers / My Vendors / My Items panels
The Outlook panel (covered RTC Outlook Panel).
The Notifications panel (covered in The Power of Notes and Notifications).
(Unmarked) The Status Bar. Company Name and Workdate are not only displayed, but you can click on them to change company or date now.
Let's take a closer look at the Activities panel: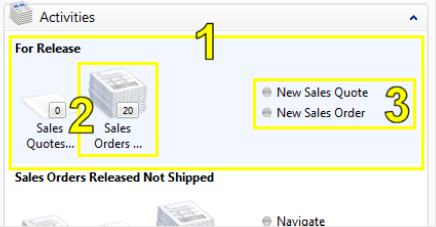 Each Activities panel has one or more Cue Groups. In this snippet, we can see a For Release Cue Group and a Sales Orders Released Not Shipped Cue Group
As one might expect, within a Cue Group, you find one or more Cues. Each Cue has a visual component (the varying stack size) for an easy glance indicator, as well as a quantity indicator and a description.
Each Cue Group also can have related Actions. In this Cue Group, we can jump straight to making a New Sales Quote or New Sales Order.
In Part 2, we'll talk about how Lists and Cards have changed for the better.